5 Reasons to Self-Publish Your Book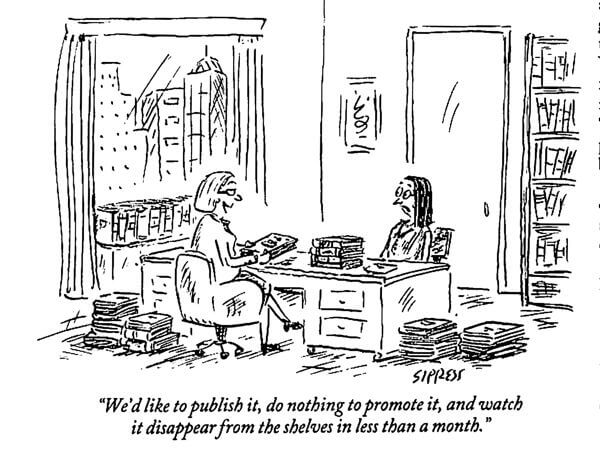 Choosing whether to go for traditional publishing or self-publishing is often a matter of how big your platform is and whether you have the time it takes.
Most major publishers will not consider a new author unless he has a guaranteed audience (platform) to sell to. That means a large enough blog following, is a known celebrity, has recently garnered significant media attention, or has already been a successful selling author. Publishers do not spend the time and money they used to spend to get new authors out before the public.
But even if you are fortunate enough to garner the attention of a traditional publisher, it takes one and a half to two years after you finish writing your book before your book comes out.    To guarantee getting a book published or getting it published in a shorter time frame, you may want to consider self-publishing.
Five Reasons to Self-Publish
Time-  If you self-publish your book, you will be able to get it done in a short amount of time.  As mentioned above, traditional publishing takes time.  This does not take into consideration how long it might take you to shop your book to agents, publishers and editors.  Studies show that the average published writer took between 5-10 years to get a publishing deal. Self-publishing can take as little as one week.
Your opinion matters-  If you get a book published through a traditional publisher, you will have little say on the book design, title and initial marketing.  If you choose to use self-publishing, you get to decide these things for yourself.  You choose the title you want, you handle all of your marketing, and you choose the book layout and design.
Convenience- Self-publishing gives you freedom and convenience.  You can alter the book to your liking and distribute it where you want to.
Cost- Self-publishing has become very reasonable in terms of price.  If you use a self-publishing website, you will only have to pay a small fee for each book.  If you use a print-on-demand publishing company, you pay for each copy, but no large print runs. You will need to set up discounts to wholesalers and retailers if you want them to sell your book.
Royalties-  When you self-publish your book, you alone receive royalties.  If you go through a traditional publishing company, you get paid a percentage of your books earnings–often amounting to about one dollar per book after your advance is recouped by your publisher.
Whether you decide to self-publish or stick with tradition, remember that content is king. What your book says is more important than how it gets to market. Whether you are submitting to a traditional publisher or self-publishing, a well-written manuscript is the key to having a successful book.  Call Your Ghostwriter Online today, or fill out the form after clicking this sentence,  to take advantage of the free, no-obligation consultation to help you decide how best to proceed with making your book a reality.
Tags: a book published, benefits of hiring a ghostwriter, book editor, get your book published, ghostwriter, ghostwriting services, reasons to self-publish, self-publish, self-publishing, write a book
Author and Ghostwriter
at
Your Ghostwriter Online
I am a bestselling author and ghostwriter who loves helping others tell their stories through books. I have written more than 20 books and proposals for professionals including professors, motivational speakers, UN peace negotiators, pastors, athletes, celebrities, politicians, humanitarians, lawyers, doctors, brokers, and thought leaders from around the world. I'm happy to help you, too.
Latest posts by T.R. Locke (see all)
Comments are closed.