Why Hire Me
YOUR GHOSTWRITER ONLINE specializes in book ghostwriting. That's important because many ghostwriters you'll find work mainly on advertising copy, articles, speeches, e-books, sales letters and other quick money, short-form projects. There's nothing wrong with that, but there is a difference between writing a book and writing a sales letter. Holding an idea and communicating it through a coherent, interesting, and entertaining story over the course of a book requires a narrative storytelling skill—not just a "quick, buy it now" skill.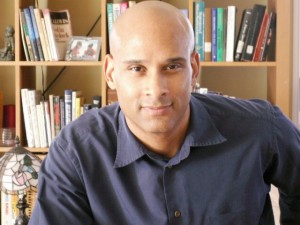 My name is T.R. Locke. I am a published, bestselling author and screenwriter. I have collaborated with Hollywood celebrities– including Emmy-winning actors, Grammy-nominated singers, writers, producers, directors. I've also written for national political figures, mega-church pastors, first-time authors, college professors, professional athletes, journalists, business professionals and others with great stories and a passionate desire to tell them. I look forward to working with you, too.
If you have a story that's worth telling, I want to help you bring it to print.   My diverse background gives me a natural understanding of many people and subjects and includes:
Published, Bestselling Author and Novelist
Literary Agent Represented Screenwriter
Writing articles for national magazines
Newspaper editing
Lecturing at Northwestern University Graduate School of Journalism, Chicago
Yahoo News Contributor
Graduate Studies in Creative Writing
B.A. in Cultural Anthropology, Philosophy, Bible/Religious Literature
Advocacy and inner-city work with Chicago street gangs
Expertise in cultural anthropology, cross-cultural communications, history, religion, church ministry and urban development
Advising Bush I Administration: Health and Human Services Secretary Dr. Louis Sullivan
National student leadership-Washington D.C.
Contributing to a published anthology on Urban Development
Teaching undergraduates and college administration, advising, and counseling
Investing/Owning/constructing/managing commercial and residential real estate
Married 26 years
Proud father of two college honor students–both musicians and scholars–one an undergrad at USC and the other a graduate of UCLA
Political campaign work in local and national elections
Business owner, marketer, publisher, editor, athlete
I am constantly surprised at the connection I find with my clients that make our collaborations successful and fun. I hope you'll click below to connect with me. Let's get going on your new book!
Click here:  Contact Me! to get started with your free consultation.